Wolverhampton's Best Hog Roast Caterer
If you're looking to plan a party to remember then you'll know how important it is to get the food just right. Whether it's a formal wedding reception, an informal barbecue to celebrate your birthday or an awards evening to acknowledge your employees' contribution to this year's increased profits, the sign of a good party is that everyone enjoyed themselves and that the food went down well.
That's where Hog Roast Wolverhampton can help, as we've years of experience in catering for all kinds of special events and occasions with our spectacular hog roasts. Perfect for all kinds of occasions, our hog roast catering will never let you down; no matter how many or how few guests you're planning to feed.
The centrepiece of any of our catering menus is our spectacular spit roasted meats, and that's true whether you choose our signature hog roast or one of our other spit roasts, including spring lamb, organic chickens and succulent beef. Having said this, we do offer a whole range of culinary delights so that you can choose a menu that suits you, the occasion and your budget.
More than just mouth-watering hog roasts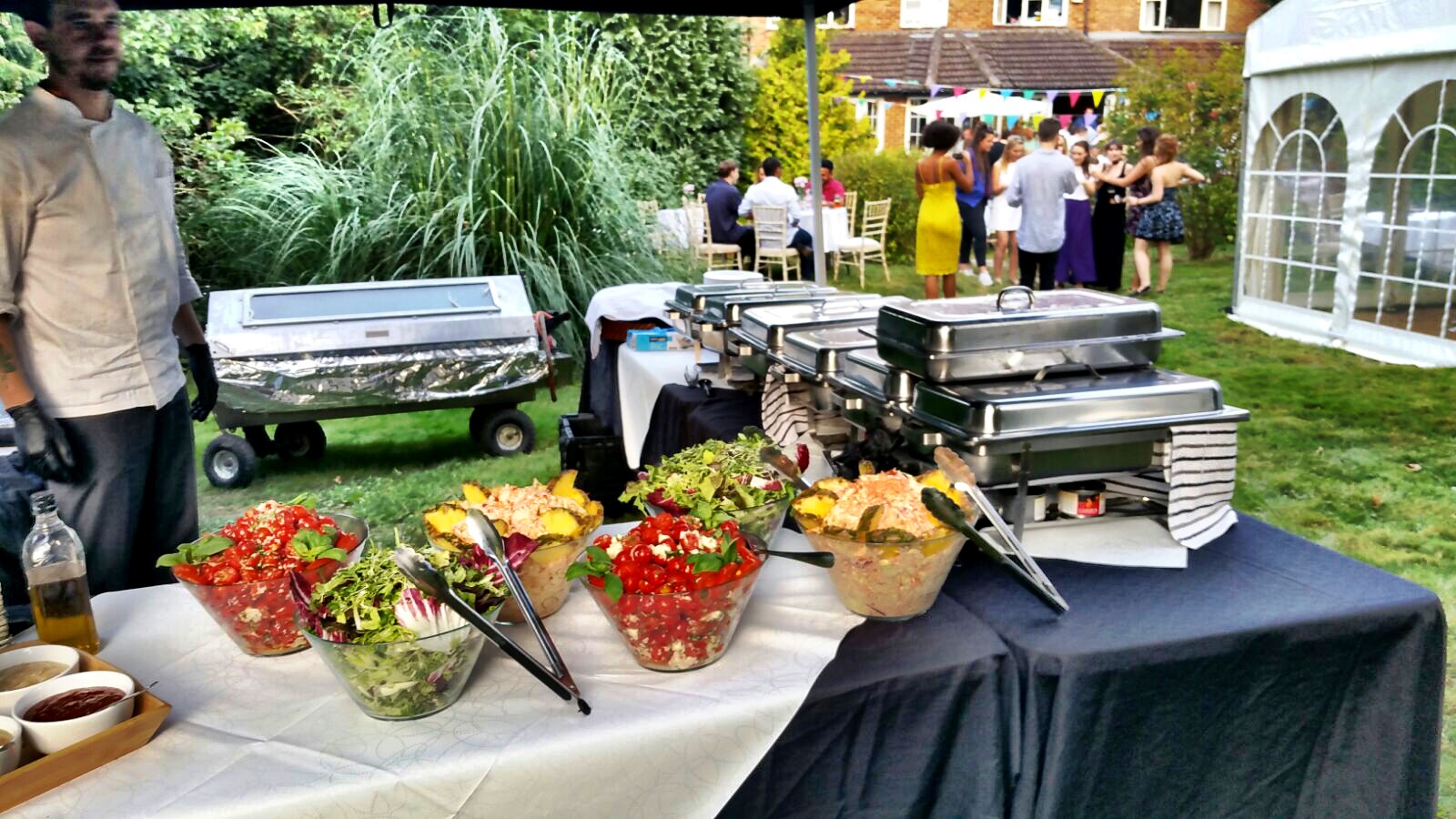 From simple but supremely fresh side salads, breads, sauces and stuffing through to canapés, dishes with an Asian or Mediterranean twist, vegetarian specialities, and a range of delicious desserts, there really is something to suit all tastes. All our ingredients are sourced locally wherever possible, and you'll always get the freshest food as everything is cooked from scratch at your venue.
Our creative catering team are so good at what they do and so inspired by the fresh, locally-sourced ingredients we use for all of our dishes, that they can produce exceptional results every time, whether they are cooking for 200 engineers at a company conference, or 20 art critics at the opening of a new exhibition. Hog Roast Wolverhampton puts a lot of hard work into making hog roast cooking look effortless, which is a testament to both the superiority of our equipment and the skill of our chefs.
We make event catering easy
Here at Hog Roast Wolverhampton, we are huge fans of the city's aptitude for industry and flair for art. The innovative design and construction of our hog roast machines would impress any leading captain of industry, whilst the immaculate execution and presentation of our menus would give every art lover in Wolverhampton food for thought. It is this harmonious balance of function and finesse that makes our catering services second to none. Our efficient machines are so well-made, that they can be easily transported and used anywhere, whilst always guaranteeing the same amazing level of quality regardless of where we are cooking.
When you book hog roast catering from Hog Roast Wolverhampton, you'll get more than just a hog roast chef. You'll get enough waiting staff to ensure that your guests are served promptly, plus we can provide everything from high quality disposable plates and cutlery for more informal occasions, through to our best Royal Doulton china and marquees for those times when something more elegant is needed. Our staff will also clear away the leftovers after your guests have eaten so you can just relax and concentrate on enjoying the party.
Try a DIY Hog Roast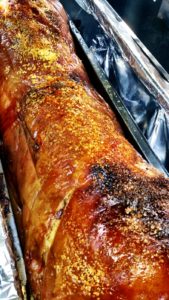 Have you ever thought of becoming the master chef of your own hog roast? If so, Hog Roast Wolverhampton makes it possible by offering our top quality, professional hog roasting machines for hire in Wolverhampton. We'll deliver the machine to your venue complete with sufficient gas, plus one of our locally sourced hogs should you require one.
We'll even share some of our secrets ensuring that your hog roast stays juicy and succulent on the inside while developing that all-important crisp crackling on the outside. Get in touch with us now to find out more about our hog roast machine hire or any of our catering packages.