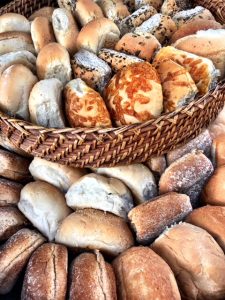 You won't be disappointed if you invite Hog Roast Wolverhampton to cater your party or event, as our highly-trained and highly-experienced professionals provide much more than just food. We ensure gorgeous food that looks great and tastes even better, while providing top-class service with a smile. We've spent many years catering to the masses, from small parties to huge events, and we have the capabilities to easily do either, regardless of whether you need us for a birthday, wedding, corporate do or something entirely different. Using our own excellent equipment, a dedicated team and the best ingredients that are sourced locally where possible, we cook homemade goodness and not just hog and spit roasts. While we love to cook a good old traditional roast, we actually do offer much more, as we know that variety is key when catering, whether for personal tastes or to accommodate special diets.
Your Party, Your Food, Your Choice
You won't want to just settle for any old caterer for your special occasion and with Hog Roast Wolverhampton, you don't need to. We have so much variety on offer that all of your guests will be well-fed and they'll be talking about your event for a long time to come. We cook a mean hog roast but we can also cook spit-roasted turkey, chicken, lamb or beef, or you can choose a spit-roasted hog if you prefer. You can add various sides to your meat, like vegetables, potatoes or salads, and we have multiple options of each. If you'd prefer a barbecue, we can cook our gourmet sausages and burgers that are 100% beef, or we could even cook fish or marinated meats. Plus vegans, vegetarians and gluten-free guests can all enjoy our food, as we have various, delicious, homemade choices.
The Best Hog Roasts in Wolverhampton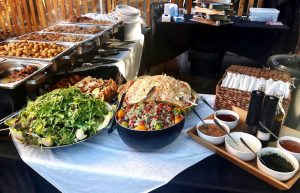 It's more than clear that Hog Roast Wolverhampton is an excellent choice if you want variety and choice but if you simply want one of our amazing hog roasts, you'll find that they're the best in town. We only use the best-quality meat from trusted suppliers and we spend hours watching over as it sizzles away to perfection. Once cooked and rested, we carve off the delicious crackling and slice up the tender meat and it's ready for you to take a bite. And once you've had a bite, you'll certainly be back for more!